The Importance of Being a Great Storyteller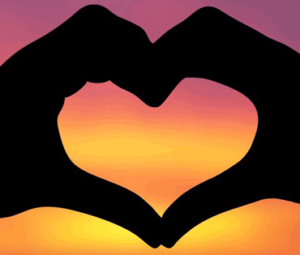 I was out for my morning hike the other day, working out some frustrations, and I realized that part of the problem was the labeling I was giving to the other person, and their actions, "inconsiderate, rude, immature, uncaring". I noticed that I was unable to let go and find peace around the situation. Then I started thinking about how we get angry in traffic and label the other drivers around us, "jerk, slowpoke" and more creative ones. We do these things, give people "labels", or just call them names, judge their behavior, say unkind things about them in order to feel better, right?
The problem is, do we? When you are running late, and calling the person in front of you who is going 5 miles under the speed limit every colorful name you can think of, are you feeling better because they are "wrong"? I think not.
In our punitive culture, we learn very early to pass the buck and make everything someone else's fault/problem/responsibility. We think that this protects us from harm, but as we get out on our own, and are no longer subject to groundings and spankings, this addiction to laying blame gets in our way, sucking energy and happiness from our days.
So what what to do? Notice that what you are telling yourself about that person going 5 miles under the speed limit is a story. Do you know for sure that they are rude? Or incompetent? No, you cannot know what is really going on for them, so you just made up a story to interpret their behavior. Ask yourself the simple question, "Is this true?" Is what I am saying about this person, or this situation, true? Enter the theme: we have a choice in what we tell ourselves, so if we are going to tell stories, why not make them good ones?!
Back to our commute, what if we tell ourselves that this person has anxiety, and is very nervous driving, so they must go slower in order to maintain control? Or maybe it is a new driver, just learning- We've all been in that position. Try it out right now and see what being a great storyteller is like. Find something annoying about your day that you don't know the absolute truth of, and tell yourself a positive "maybe" story. "Maybe the power is out because the work crews are exhausted from working all day and they will be here soon. Let's light a candle and enjoy the soft lighting."
Notice the difference. I had to laugh out loud when I thought that we tell ourselves those negative stories to feel better. I don't know about you, but I always end up feeling lousy, hopping mad, or depressed when I start the judging and blaming. What makes us feel better is using better stories. My "stuck place" shifted immediately. Try it for yourself, become a great story teller today and see the difference!